The 12th annual Missoula Writes contest kicks off January 2, 2020. The contest is open to all full-year and part-year residents of Montana. Compete for cash prizes in three categories (fiction, non-fiction and poetry) and in four age groups (8-10, 11-14, 15-18 and 19+). Entries are due by 5 pm on Thursday, February 13. Winners will be notified in early April.
Good luck, writers!
Writing Contest Rules [PDF]
Eligibility
Open to all full-year and part-year residents of Montana.
One entry per category per age group. Categories are fiction, non-fiction, and poetry. Age groups are 8-10, 11-14, 15-18, and 19+.
Must be an original work not previously published; no pseudonyms; plagiarism results in disqualification.
Submit entries electronically by 5 PM, Friday, February 13, 2020. Author's name must not appear anywhere on the entry or in the file name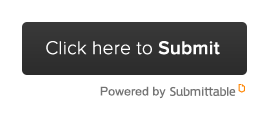 Submission Process
Entries will be judged by professional writers, editors, educators, librarians, and booksellers.
Winners will be notified in early April; SOCIAL SECURITY NUMBERS will be requested at that time to process the award checks.
Awards Reception will be held on May 3, 2020 at 2 PM in Missoula Public Library's Large Meeting Room. Prizes will be awarded in each category for each age group:
1st Place - $100
2nd Place - $50
3rd Place - $25
Prizes will be given to the winner, or their authorized proxy, at the Awards Reception. Winners' names will be submitted to the local newspapers and published on the various Missoula Public Library social networking sites and our own webpage.
Entry Format
Prescribed formatting MUST BE FOLLOWED in order to qualify!
Fiction and non-fiction entries must be 2,000 words or fewer; poetry entries may be 1-2 pages.
Entry must be self-contained (i.e. not a single chapter from a longer story, an excerpt, or a story that is 'to be continued')
Use an easy to read font; do not use ALL CAPS, cursive, or BOLD fonts.
Entry must be typewritten and double-spaced (poems may be single-spaced); authors in 8-10 age group may handwrite their entries, but writing must still follow all other formatting requirements.
All margins must be one inch; illustrations are allowed but must stay within these margins.
The title must appear at the top of the first page. Do not include the author's name anywhere on the entry
Each page must be numbered, starting with "1" in the lower right-hand corner.
Entry must be uploaded and submitted electronically. Handwritten entries from the 8-10 group must be scanned prior to uploading.
For assistance with uploading an entry, or with scanning and uploading handwritten entries in the 8-10 age group, please contact the Reference Desk.
Attention Teachers and Parents:
If you are encouraging children to submit an entry, please stress to them the importance of following the entry format and submission guidelines. To avoid disqualification, review their entries prior to submission.
Sponsors
A sincere thanks to our sponsors:
Frequently Asked Questions
Can I enter the contest with a pen name, pseudonym, or as an "anonymous" author?
No, you may not. We need to know your real name in order for the County to make a prize check for you if you win. Also, we require your real name to avoid duplicate entries.
May an entry have more than one author?
Yes, two or more people may be the author, but a prize check will be awarded to only one person. You have to split it yourselves.
If I have posted my story on a blog, may I still enter it in the contest?
No, you may not. Writing posted on a blog, web site, social networking site or literary journal is considered "previously published."
Do you have a sample of how an entry should look?
Yes, we bind copies of all the qualifying entries. Bound volumes available for checkout are located at 808.02 MISSOUL. Non-circulating copies are located in the Montana Room at MTR R 808.2 MISSOUL.
What happens after I submit my entry?
After we determine the qualifying entries, the judges will do their part. They have one month to do so. Next we will tally the scores, determine the winners, and call them with the good news! Then we will honor ALL contestants and award the prizes at a reception in early May.
When will winners be notified?
Winners will be notified in early April. We will call to ask for your social security number so the County can make a prize check for you. We will keep your social security number confidential.
When will the winners be announced?
We will announce the winners at the awards reception. After that, their names will appear on the library's various social networking sites and its webpage as well as in local newspapers.
How many people entered the contest this year?
This will be announced at the awards reception. After that, it will appear on the library's various social networking sites and its webpage as well as in local newspapers.
How many entries were there in the (age group/category)?
We're sorry; we do not share that information.
How are the entries scored?
They are scored based on points for certain elements, such as grammar, creativity, development of the theme, etc.
Who are the judges?
We're sorry; we do not reveal who the judges are. Judging is anonymous – they do not know your name either. But trust us…the judges are well qualified.
What did the judges say about my story?
The judges do not offer criticism or a critique of your writing. The score is based on points.
Why are contestants disqualified?
Disqualification occurs due to a failure to follow contest rules, not because of the writing or the subject matter.
Will disqualified contestants be notified?
No, we do not notify disqualified contestants.